The Front Yard To-Go!
We're sure you're missing the patio as much as we are... but we want you to know we're still here for you!
The Front Yard To-Go will be available Wednesday through Sunday weekly!

Featuring an All Day Menu along with some Front Yard Favorites for dinner!
And keep an eye out... we'll be cooking up some extra special deals each week!
This Week's Special: Steak Frites for Two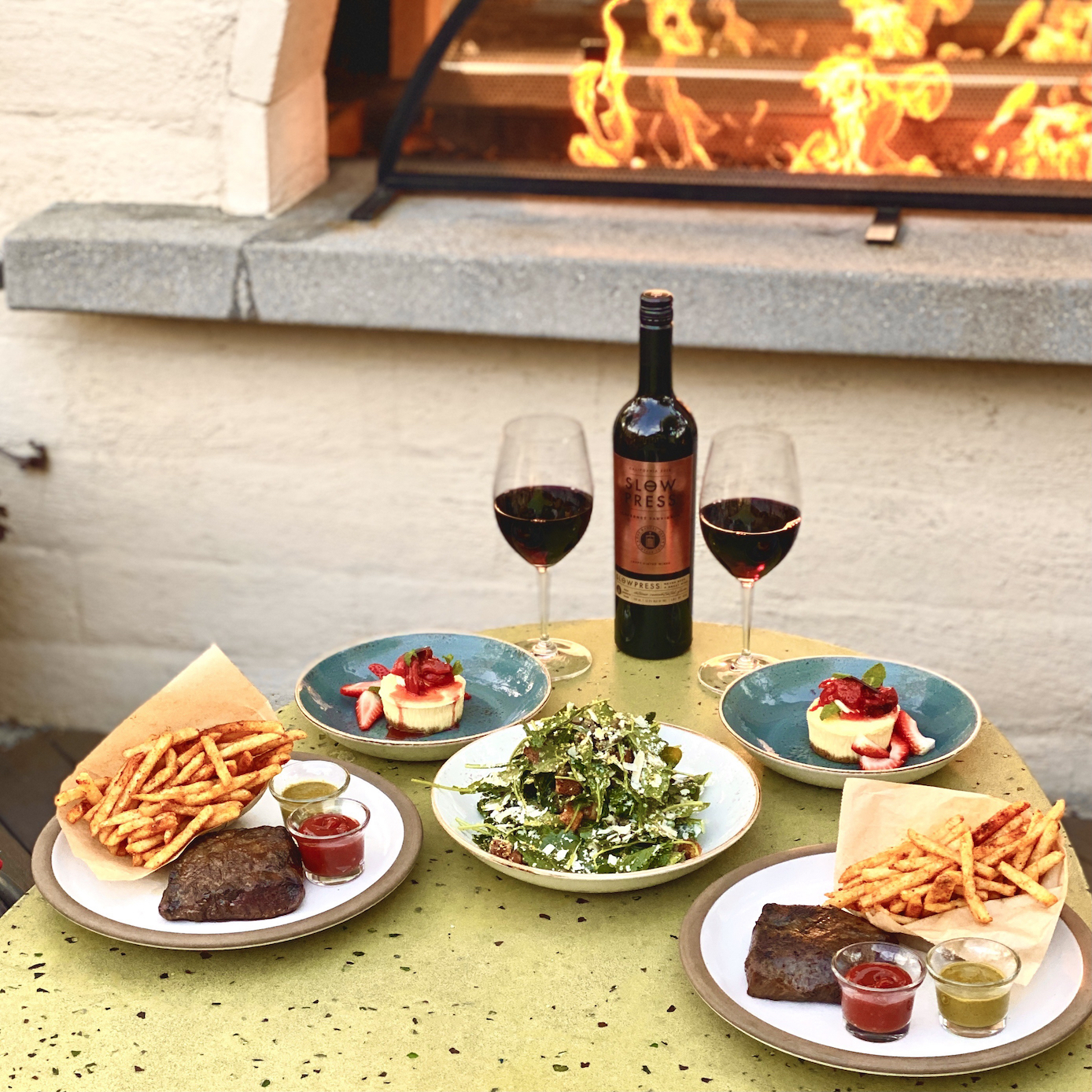 Available Friday, Jan. 15 - Sunday, Jan. 17

Includes:
- Large Kale Caesar Salad
- Two 9 oz. Flat Iron Steaks with Adobo Fries
& Chimmichurri
- Two Individual Cheesecakes with Roasted Strawberries
- Bottle of Slow Press Cabernet
$75 + Tax

And if you're looking for a night cap, we highly recommend our Maple in the Rye
batch cocktail to finish the evening...

Call 818.255.7285 to order!
Available for pick-up or on Postmates and DoorDash!